Metal Fabrication
Emission Control Technology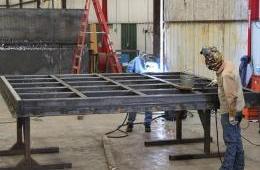 Colt's fully equipped manufacturing facility allows our design team to oversee each stage of the fabrication and finishing process, meeting our company dedication to providing the highest quality air pollution control systems available.
MAXIM RT™ RTO capacity from 1,000 to 300,000 scfm
MAXIM R™ Recuperative Oxidizer capacity from 3,000 to 30,000 scfm
Transport™ Mobil Thermal Oxidizer capacity from 100 to 3,000 scfm
Capture Hoods and Process Ductwork
Colt's experienced engineers can provide design services for 100% capture hoods, total enclosures (PTE), and complete process exhaust duct design for any industrial application. Every system is custom designed to meet your exact plant process requirements.
Exhaust ductwork ranging from 6" to 84" diameter
Exhaust stacks up to 10' diameter
Wall thickness up to 3/8"
High Temperature Valves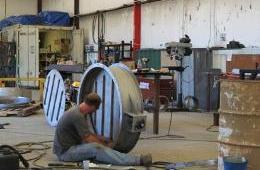 Colt designs and fabricates custom butterfly, gate and poppet style valves for virtually any size project.
Quality valves are essential to achieving the high destruction efficiency required for many of today's regulatory requirements. Construction material, valve type, size, and tolerances are engineered to meet the requirements for each unique application.
Read more about our valves in this case study.