High Temperature Valves
Butterfly Valves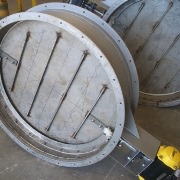 These high performance valves contain a disc-shaped closing mechanism, center rod, and mechanical actuator to control the rotation of the disc. The quarter-turn design provides a lightweight solution for efficiently controlling air flow.
Butterfly Valve Highlights
Quarter turn closing mechanism allows for quick flow isolation
Efficient design enables use of lighter construction materials
Offset disc seats increases sealing ability while minimizing wear
Designed and constructed for reliability and efficiency
Wide range of flow capacity and construction materials available
Poppet Valves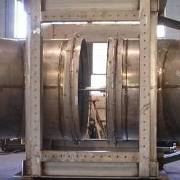 Colt high performance valves are designed to meet the unique requirements of your application with optimal flow capacity and materials of construction dependent on your process.
Poppet Valve Highlights
Designed and constructed for reliability and efficiency
Wide range of flow capacity and construction materials available
Read more about our valves in this poppet valve case study .pdf