MAXIM AG™ Acid Gas Scrubbers
Colt's custom vertical spray towers and packed bed scrubbers can be designed for process exhaust volumes to over 100,000 acfm. A variety of arrangements and options are available to suit your specific process requirements. The factory assembled units are available in FRP, stainless steel and alloy construction.
Scrubber Highlights
Easy to maintain
Proven system effectiveness
Meets regulatory requirements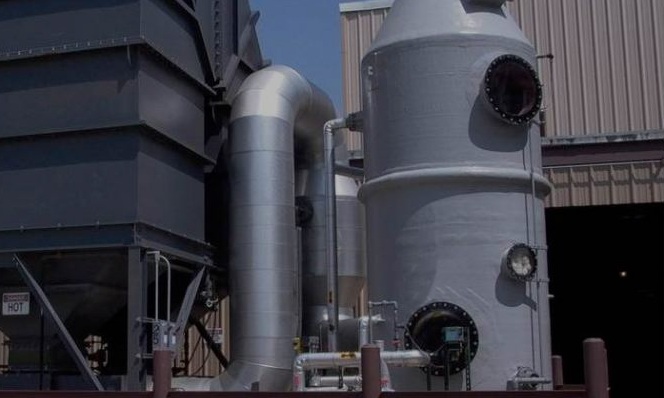 How a Scrubber Works
Colt's Acid Gas Scrubbers will typically use Sodium Hydroxide in water to neutralize the effluent from process, usually Chloride or Sulfur compounds which are products of combustion from the upstream thermal oxidizer. The scrubber is a vertical tower packed bed, or spray tower, with an integral corrosion resistant alloy quench that saturates the incoming air stream reducing the temperature to safe levels.